Fitness classes in Kettering
Something for everyone!
Find us here
Get back on track!
It's hard to get into the right routine all by yourself which is where group fitness classes come in: Get in shape while having a bit of fun by joining one of our health and fitness classes at our at our central Kettering location. We offer something for everything with group sessions for Boxercise and DDP Yoga held regularly at evenings and weekends. If you're looking for something a bit different to a typical yoga class or just want to get into the swing of things, then this is the place for you!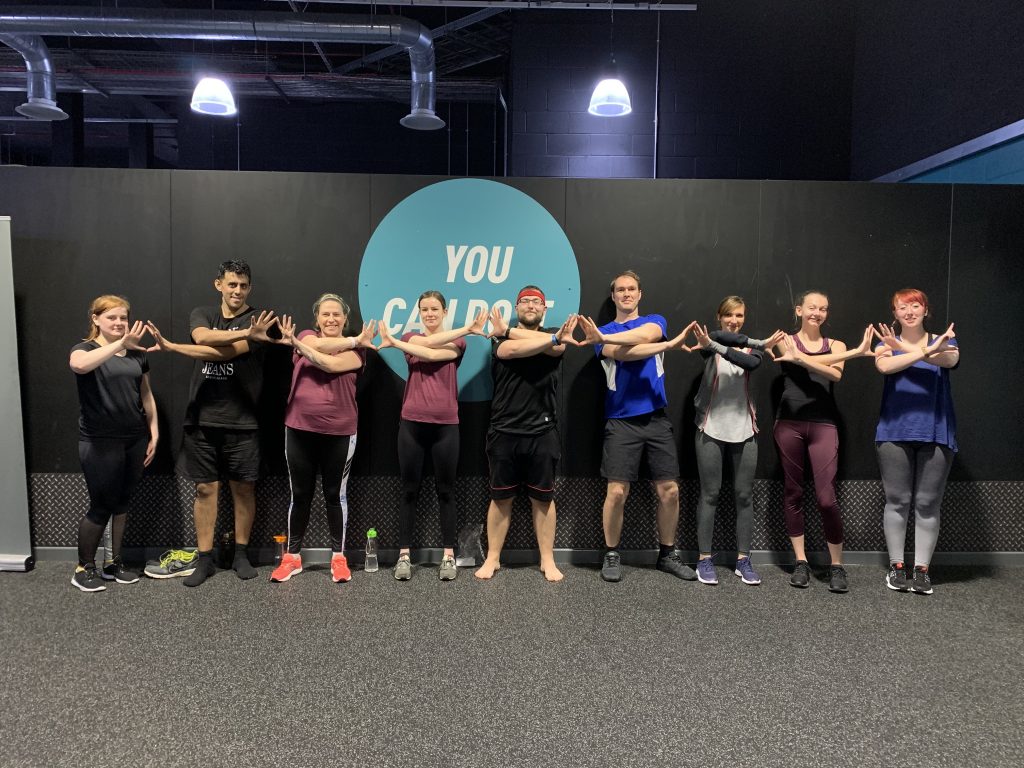 DDP Yoga
£10 per Class
DDP Yoga mixes traditional yoga, rehabilitation techniques, slow burn calisthenics, and dynamic resistance exercises to produce balanced results at an individual level. Enter the fat burning zone and build strength with DDP Yoga.
Weight loss
Build lean muscle
Improved cardiovascular health
Low-impact on joints
Increased flexibility
Get started
Boxercise
£10 per Class
A robust and fun workout, ideal for stress busting at all ages and fitness levels -- and don't worry, we'll be striking focus pads, not each other!
Combines both aerobic and anaerobic exercise, leveraging fast and slow twitch muscle fibres.
Vent stress in a fun way
Improve hand-eye co-ordination
Get into a rhythm with timing
Test your balance
Get started
The Class Pass
We are launching the Linnie Fitness Class Pass with an exciting offer
5 classes for £35
10 classes for £50
We are in a brand new location which is perfect for group fitness classes.
Why not come along and try us out?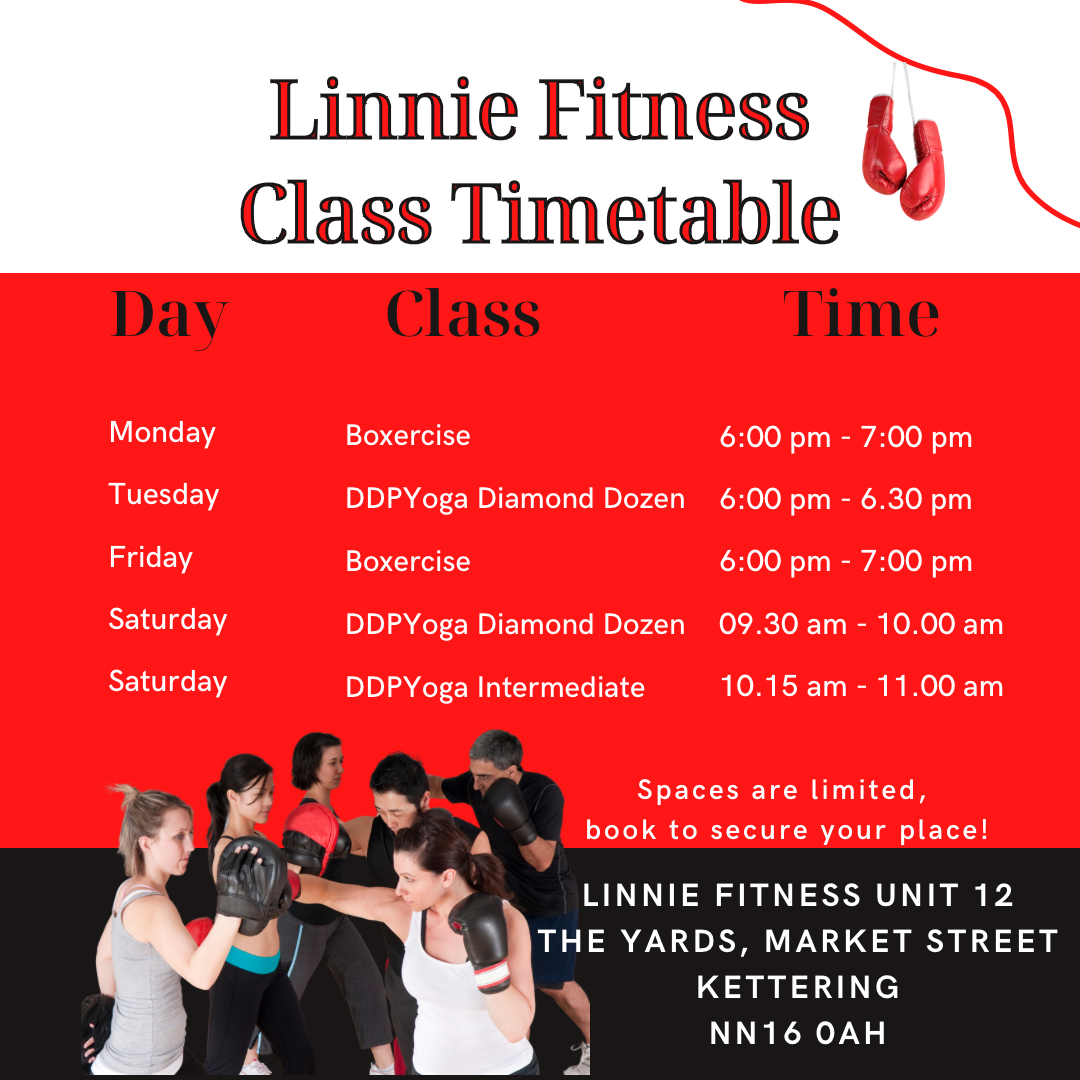 "When you work with Ben and Linnie Fitness, you're working with the very best. His focus, passion, drive, determination and work-ethic are unparalleled."
Russ Jericho - -
"Ben as a person has shown that he is capable of great things which are due to his work rate, passion & his enthusiasm to help others."
Aiden Bailey - -
Get in touch!
Fill in our quick form and we'll be back in touch!
Connect with us:
To see which suits you best, feel free to book an absolutely free, no obligation consultation meeting. These services are available in and around Kettering, Northamptonshire.
For support and any questions:
Email: ben@linniefitness.co.uk
Phone: 01536 665189
Linnie Fitness
Unit 12 The Yards
Market Street
Kettering
NN16 0AH